It does if its for outdoor use. Otherwise, it will go through a thorough preparation process before it is coated.
Yes but because of our quality standards we only coat over sandblasted or raw metal. The powder coat may not adhere properly to existing paint which will decrease the longevity of the powder coating.
Payment is due upon completion of job. We accept all forms of payment including all major credit/debit cards. For large commercial and industrial jobs we require a 50% down payment with purchase order.
What is Powder Coating?
Powder coating is a completely dry, environmentally friendly finishing process. Finely ground particles of pigment and resin are electrostatically charged and sprayed onto the products to be coated. The products are grounded so that the charged particles adhere to them until melted and fuses into a solid coating in a curing oven.
What is Ceramic Coating?
High temperature ceramic coating is a finish that can be applied to metals, plastics and polymers. Ceramic coating enhances a number of physical performance properties including impact strength and hardness. Ceramic Coating can tolerate temperatures up to 1800 degrees.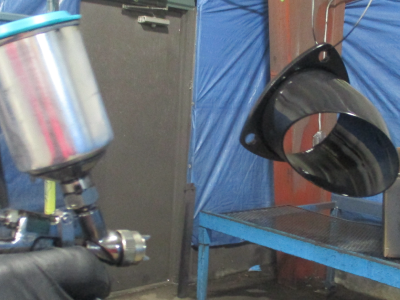 What is Sandblasting?
Sandblasting is one of most effective ways to strip and smooth metal surfaces to prep for coating. Sandblasting is the process by which an abrasive media is accelerated through a blasting nozzle by means of compressed air.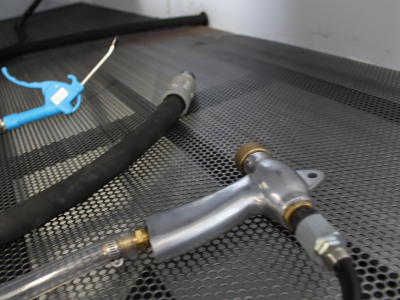 More Questions?
Feel free to give us a call at 989-875-7226 or email us at contact@powdercoatcm.com | Or fill out our Contact Form for a Free Estimate.
Contact Us