Now Offering In-House Sandblasting!
---
We provide all around top-notch service. Along with the following services we also provide superior customer service, high quality standards, & efficient turn around times.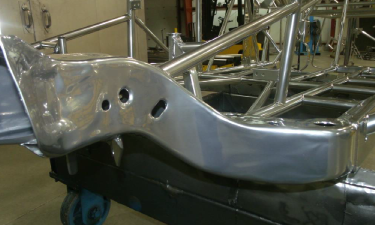 ---
Powder Coating
---
Our powder coating services can be done on all types of metal even aluminum. From large to small we have got you covered. We have a large variety of colors and finish types. Powder Coating is super durable and scratch resistant. Also the entire process is environmentally friendly.
---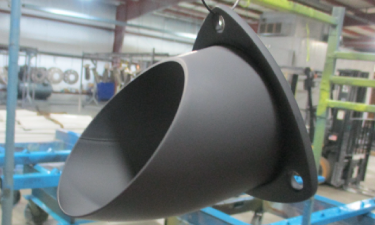 ---
Ceramic Coating
---
High temperature ceramic coating is a finish that can be applied to metals, plastics and polymers. Ceramic coating enhances a number of physical performance properties including impact strength and hardness. Ceramic Coating can tolerate temperatures up to 1800 degrees.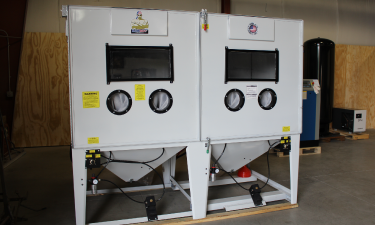 Sandblasting Service
Sandblasting is one of most effective ways to strip and smooth metal surfaces to prep for any coating. Our Sandblasting capabilities are 8 ft x 4 ft x 50 inch with larger projects being subcontracted through reliable and trusted, local sandblasters.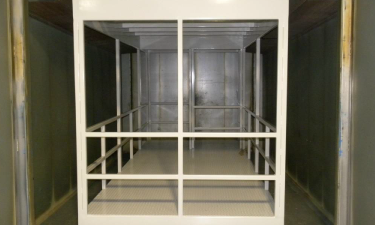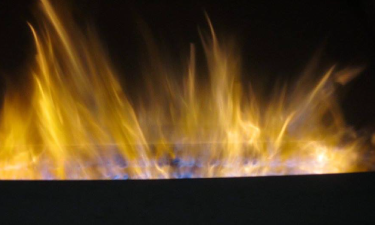 We have a Rapid Engineering 2,000,000 btu curing oven with a 450 degree maximum temperature. 10 ft x 10ft x 20ft with capability to add oven extension increasing size by 10 more feet. Our product capabilities are 9 ft x 9ft x 29ft. and up to 5000 pounds.