About Powder Coat of Central Michigan
Powder Coat of Central Michigan has been serving a broad range of industries since 2001. Our portfolio consists of agricultural, commercial, industrial, and residential projects. We have a large capacity oven and a variety of colors in stock. Even though we can handle the large jobs we also do a lot of small parts and accessories. We work with dependable suppliers to meet our needs for your specialty powder coating requests.
Powder Coat of Central Michigan was founded by Larry Alexander in 2001. Long-time employee and powder coater, Bryan Moon along with wife Julie, purchased the business in December 2014. They began operating as owners on January 1, 2015. Under new ownership two additional services have been added, Ceramic Coating and in-house Sandblasting.
Bryan has tweaked and experimented with so many techniques and chemicals that his process is absolutely durable. We stand behind all of our work. Also, Bryan and Julie are very personable therefore strive to provide the most outstanding customer service.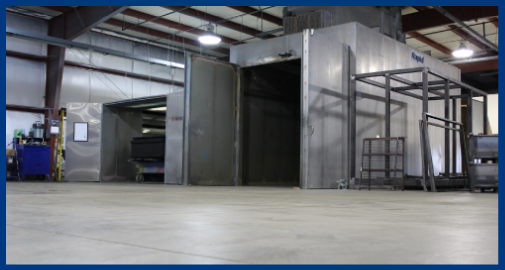 "We want our customers to receive all around, top notch service. We place high expectations on ourselves and strive for perfection."